AAA Towing in Jackson, MI
Our Dependable Fleet
We have Jackson's largest towing and rescue truck fleet. Our fleet includes 16 tow trucks and up to a 50-ton lifting capacity. Rest assured we have the right equipment to handle any towing need (use the image that is currently on the home page showing a tow truck in the foreground with the tow truck garage in the background.)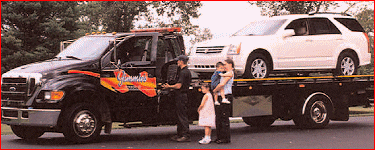 Expert Flat Bed & Low Boy Transport
We take pride in meeting the client's challenge, whenever and wherever. We will work with you to co-ordinate moving your equipment on time to meet your specifications. And that means 24 hours a day, 365 days a year. Before you move anything, contact us for a prompt, competitive quote.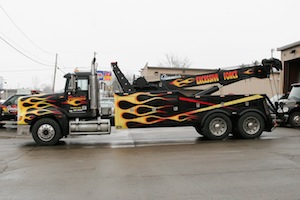 We Can Handle Any Emergency
Jimmie's Towing and Auto Repair has been responding to emergencies in Jackson County since 1959. Our fleet is ready to handle any emergency situation in any weather at any time of day. We'll be here when you need us!